Iceland, known as the Land of Fire and Ice, is wildly beautiful and a great travel destination for first time, international travelers and female solo travelers alike. There are only 300,000 people living in Iceland, 60% of them in the capital of Reykjavik. It has a friendly feel as if everyone knows each other.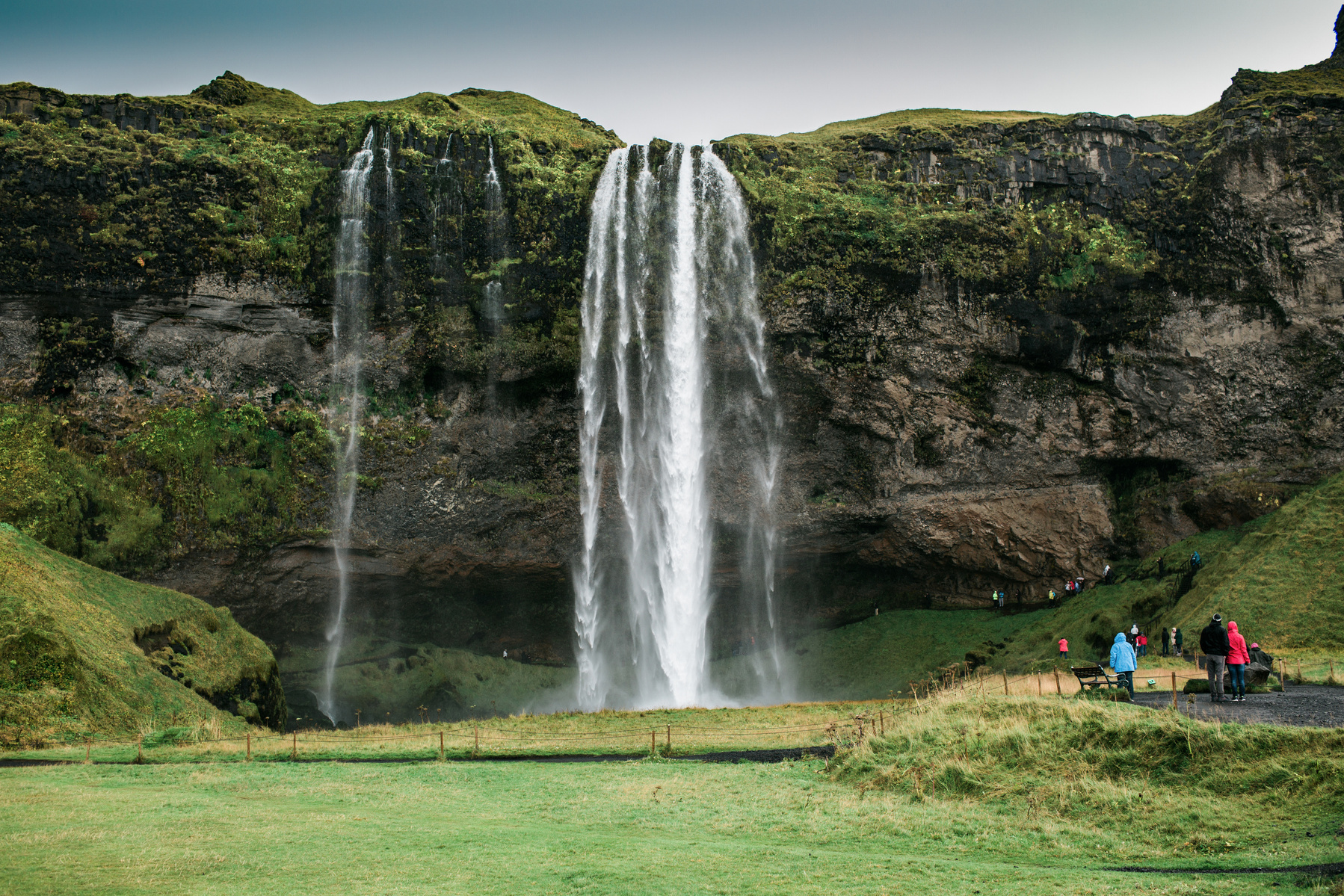 I had an adorable Airbnb home in Reykjavik that was perfectly centrally located and had everything I needed. Iceland can be pretty expensive so I shopped at local grocery stores and cooked a lot which was fine with me because I love to cook.
While I did not care for the local food, (a lot of pickled things and bad interpretation of American food) I loved the coffee shops and bakeries. The pastries were heavenly and I ate them every day!
Here are four reasons why I think Iceland is great for solo or first time travelers:

Icelanders speak English
While the main language in Iceland is Icelandic, most everyone I met spoke English and signage was in English. Trust me, this is a huge plus! One of the reasons that international travel can be exhausting is the language barrier and it's just not an issue in Iceland.
It's easy to travel alone
There are lots of group tours like horseback rides or hikes that you can easily sign up for when you arrive. No need to do it before you arrive because it's easy to find convenient booking centers. I easily navigated with my iphone the entire time I was in Iceland. Just be sure to bring a printed map because you may lose service at times.
Low crime rate
Reykjavik has a great small town vibe and is practically crime free. Seriously, crime in Iceland is extremely rare. So, unlike some European cities, you won't have to be on guard worrying about pick pocketers and people trying to scam or rip you off. I never felt unsafe in Iceland.
Easy adventures
You can go from Reykjavik to the wild country side in no time! Within less than an hour drive from downtown Reykjavik, you'll see waterfalls, volcanos, black sand beaches, sea cliffs and thermal lagoons (hot springs) galore!
The lagoons were my absolute favorite! I learned that many of the lagoons available to tourists are no more than expensive swimming pools with pumped in thermal water. They are nice and have more of a spa feel but not the natural experience I was looking for.
Olivia and Spencer enjoyed this one.
The natural thermal lagoons are literally just bodies of water surrounded by dirt and rocks. This sounds kind of gross but it was actually my favorite, and a lot less expensive than the commercial lagoons, like the Blue Lagoon. Beware, if you plan to visit the Blue Lagoon, you will need to make online reservations, sometimes weeks in advance.
This beautiful little lagoon was the Secret Lagoon in a small town named Fludir in the Golden Circle area. Hannah found it on Instagram! We spent hours and hours here and came out feeling energized and our skin was so soft!
The black sand beaches with their crumbling basalt columns are like nothing you have ever seen.
They are on the coast and really exposed and wild. Come prepared with a rainproof jacket and something to keep you warm or the winds will quickly drive you back to your car! It was fun to get to photograph Olivia and Spencer there.
In short, you will find Iceland to be safe and comfortable with lots of amazing attractions not far from Reykjavik. If you are really lucky, you will get to see the wild ponies and the aurora borealis! I, unfortunately was not :(.
I think Iceland is a great, easy adventure; a bucket list, must see! I encourage to give it a try!